About the Project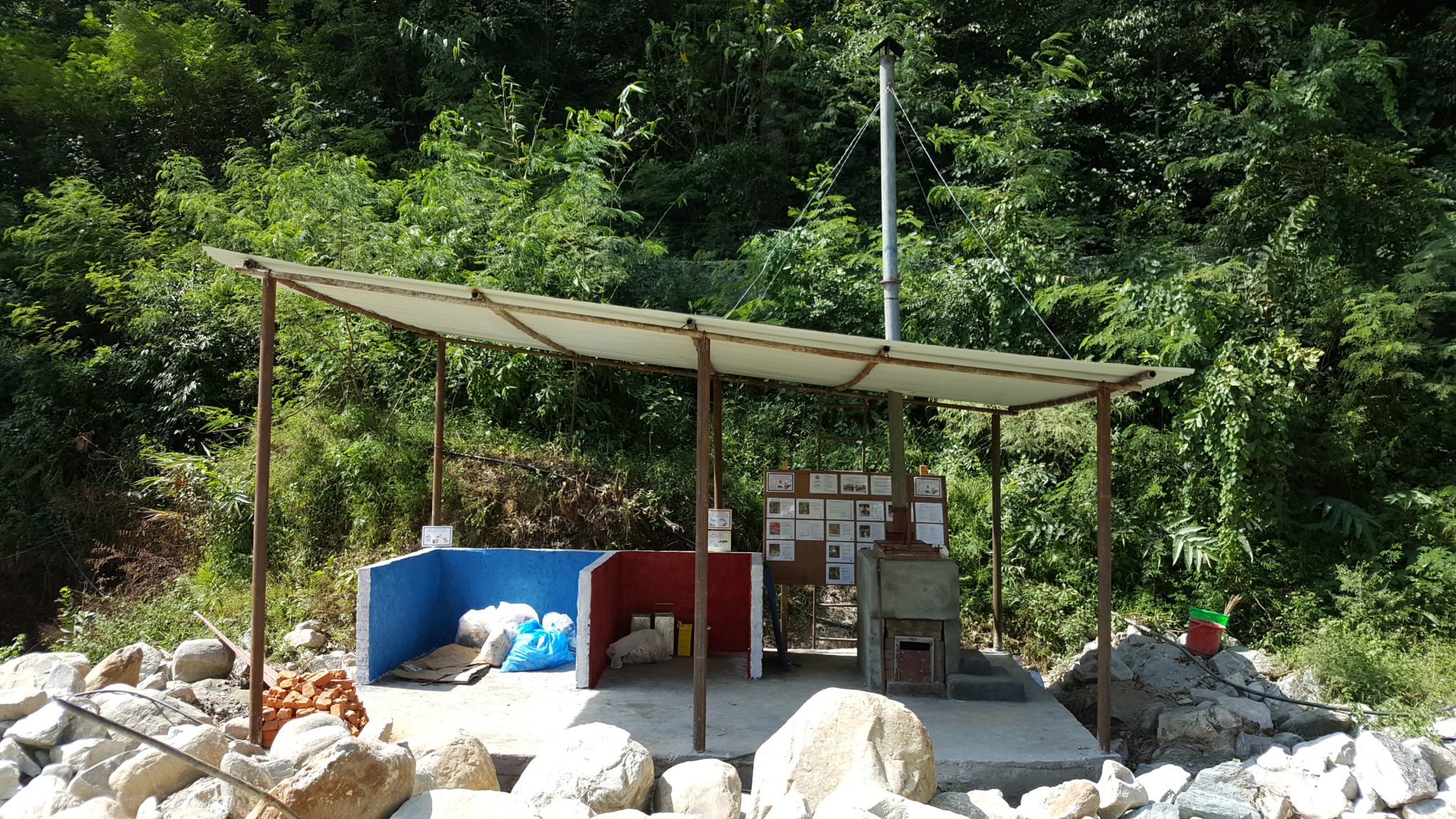 In September of 2017 two members of the RG Munich traveled to Beni to realize the regional groups second hospital waste project in Nepal. In cooperation with local partners an incinerator was built successfully at the Myagdi District Hospital, accompanied by trainings for the hospital staff.
Beni is a town with a population of nearly 30.000, located roughly 200 kilometers northwest of Nepal's capital Kathmandu. Like in most parts of Nepal the waste was thrown into a pit and burned in an open fire before. Especially if its infectious medical waste that is burned this poses a high risk to the health of patients and hospital staff alike. For the hospital administration this problem was on top of the list of challenges the hospital faces, but previous attempts to tackle it were unsuccessful.
The incinerator design was established in various previous projects by Technology without Borders. It was built in cooperation with local partners and out of materials that could exclusively be bought in Beni, with the only exception being the fire-proof bricks which had to be imported from India. The correct use of the incinerator was shown in hands-on burning trainings to several of the staff members.
For the incinerator to be operated efficiently long-term there must be a working waste separation system in the hospital. This system was introduced and established in interactive workshops for the hospital staff where the theory was explained as well as how it should be executed on a daily basis. These workshops are planned to be continued in the future and will be held by one of the staff members.
Thanks goes to all the donors who made the project possible as well as to the wonderful Nepalese people we had the chance to work with.
Antonia Schätz & Maximilian Meybrunn
Gallerie