About the RG
The regional group Rhein-Main was founded in February 2017. We meet regularly every second Thursday in Frankfurt/ Main, alternating between a working meeting and a regular's table in various restaurants. Our team has expertise in electrical engineering, process engineering, mechanical engineering, architecture and much more. Dedicated new members are always welcome! We do not have a real "thematic focus" because we work on very different projects. So it does not matter which special field you're from, everyone can join us.
Additional interests
In addition to our actual project work, we also look for topics that we find interesting and important, without being assigned to a specific project. At the moment, from a technological point of view, this is the microbial fuel cell, and from the project planning point of view, the SDGs of the UN.
Microbial fuel cell
Dry toilets can be an eco-friendly way of sanitation in developing countries because they do not require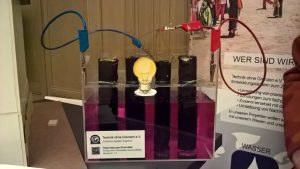 additional water or chemicals. While the solid constituents of the precipitates can be used for composting or biogas production, electric current can be generated from the urine in a microbial fuel cell. This power can be used, for example, for the lighting of the sanitary facilities to make them more practicable and safer at night. The urine naturally contains bacteria that can decompose small organic building blocks that we human beings have "left", so to speak. Among other things, electrons are created. Normally, these are transferred to oxygen from the environment, but if there is not enough oxygen, the bacteria can also transfer the electrons to an electrode. This creates usable, electric power. What exactly happens here, can be seen in the animation. We find the use of microbial fuel cells very exciting and are currently exploring whether we can use the technology in dry toilet projects.
Sustainable development goals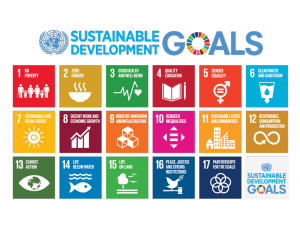 Not too long ago, the United Nations gave itself 17 development goals for sustainable development cooperation, which can also count for us as NGOs. These address the economic, ecological and social level of development and can be found in parts without further action in our projects. We as RG have set ourselves the goal of identifying for each of our projects which of the sustainable development goals we are addressing and how we can achieve further goals.
Our Partners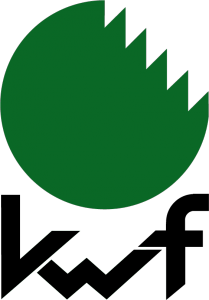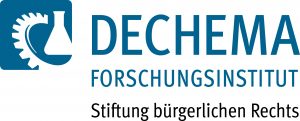 Our Projects